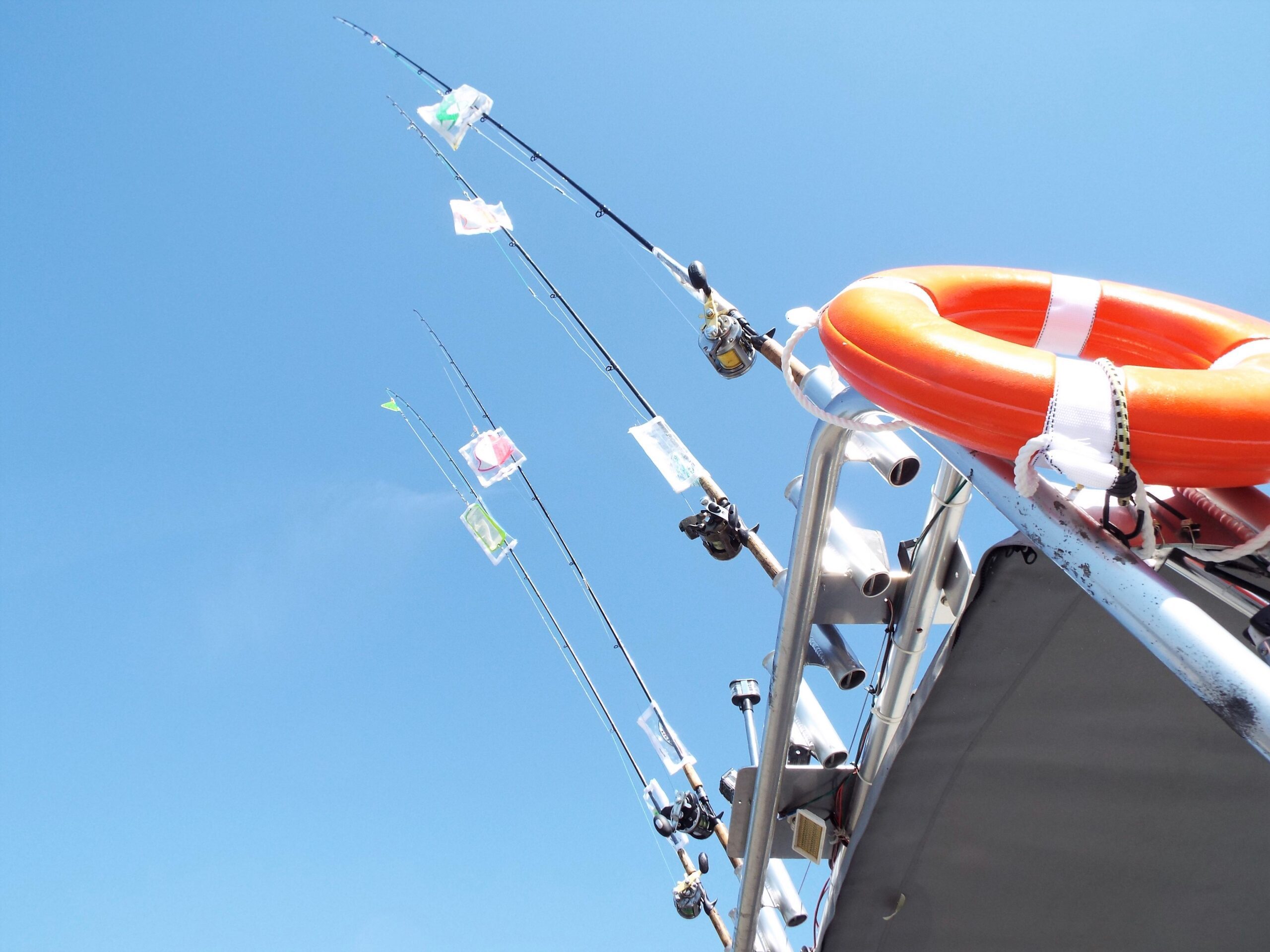 MAUK FISHING STUFF- LURESAFE™ Newsletter Sept. 2107
NEW WEB SITE
LureSafe.com
I have made a new web site with the help from the experts at GO DADDY! The site is now very secure and is easy to navigate and hopefully the buying and check out procedure is very smooth. As with everything I do it seems the work is never finished so as I grow I also am adding products changing pictures and the like. Please bear with me. If you ever have any trouble with the web site just call me leave a message and I will try to take care of it ASAP If anyone has any input on the site good or bad please let me know!
TRI- FOLDS
Well I have been meaning to get tri -fold brochures made and when I tried to do it myself like at Vista Print or Word, I could never get it done. So at our mini Family reunion in July 2017 we got together with Moms sister's children that we grew up with but lost contact for many years, only hearing from them at Funerals and the like. We are reconnecting now via Facebook and Social media. My cousin Elizabeth came from Texas with her husband and her sister came from Calif and one of their brothers came from the wet side, and my older brothers and my sister all met in Leavenworth, WA for a couple of days. Elizabeth and her husband have a business that designs things like that and also sell ink pens and lots of other items that have company logos and all on them. Their company is CEO TEXAS.com Who knew? So I am having her make a tri-fold for my business, and it is in the final stages and will be out soon. I had a post card that I made through vista print and it had our story and pictures and how to get a hold of me and including that and business cards in each item, now I will use the tri-fold's. They will be in production soon. They will be totally awesome, a word I do not use lightly.
NEW ITEMS
Vinyl/Mesh Series:
2 | P a g e
Well, if you have been following me at all you know I have recently added the vinyl-mesh series to our product lineup
With input from our local guides Austin Mosher –Austins Northwest Adventures and Ron Oules –Reellentless Guide Service I have started making multi pocket sleeves with the mesh on the back side and the clear vinyl on the front, with a black binding, and a rope handle. The sleeves have hook and loop(Velcro) closure and grommets to fit in standard 3 ring binders. These are very nice sleeves, and come in 3 mesh colors- red white and blue. They range in pocket size 2"x4" to 4"x12"and 3 to 20 pockets. These are made to fit the small 4" trout and kokanee blades and dodgers up to the large 12" salmon plastic flashers.
CLEAR 3 RING BINDERS
Made in the USA
I ordered from a company out of California to make me custom size 3 ring binders that are clear to see what is inside, keeping with my theory that clear is better.
The three sizes have standard 3 ring holes and are:
Small- #30=10 ½ x 11 ½ Medium #31 is 11 ½ x 13" and the large one #32 is 14" x 13"
These are great to keep our custom built sleeves that hold dodgers, flashers and tackle and the sleeves that hold the tackle inside of their covers. It is part of the Storage System that I am selling. I have a bunch of the smaller binders the #30 left and quite a few #31 but am very low on the #32 binders and not sure if I will be reordering these anytime soon. Demand will determine that.
MEGA SLEEVE
3 | P a g e
I also starting making a new line of MEGA SLEEVES which are multi pocket sleeves that are almost 54" long with a variety of sizes of pockets to fit flashers and lures and most of them have large enough pockets to hold tackle that has its cover on. For example the #51 has 9- 5 ½ x 14" long pockets to hold the 11" pro troll flashers with their cover, the #5 and the #1 covers loaded with the lure. I made these so I can have everything ready to go when I get ready to go fishing. This is exactly why and how my company got started. I am always changing tackle when I am fishing to see what the fish are wanting and the tackle can get really messy tangles and tossed all in a pile and then taking hours to get it straightened out for the next fishing trip. I will give these free when the appropriate amount of covers are bought- like this cover has 9 pockets so if you buy 9 covers I will add this sleeve free by request. Just pay the shipping
So I hope you will check out my new web site and also I still have my first web site maukfishingstuff.com and the fishingtacklecovers.com and now the luresafe.com. And I do sell on Amazon and eBay.
Now in Retail Stores
Ok well I am slowly getting my products into the local stores. It is quite a change compared to selling online. The packaging needs to catch the shopper's eye and also explain what is in the package and what the cover actually is good for. It is a lot of work, but hopefully it will pay off for me. It is a challenge as I have bought a few things but never sold in stores.
Retail Stores: (so far)
Brewster Drug and Hardware Store- Brewster, WA
Jameson Lake Resort- Mansfield, WA
4 | P a g e
Triangle Exxon -Brewster, WA
Hooked on Toys – Wenatchee, WA.
Sponsors:
I must thank my various Sponsors and folks that like my product so much they advertise for me with my decals on their boats and posts on Social media. I have inserted links to their pages. Please like and share them if you would on Facebook and such. You can bet the bank on it that if they are sponsors of mine they are really GREAT folks!!
I want to send a big thank-you to Nick at Ain't No Joke Productions for showing off my products back in Wisconsin and the Great Lakes area!! You need to check his videos out they are amazing.
Also Greg at Thin Blue Tight Lines for his help promoting my product back in the North East!! I can use all the help I can get.
Northwest Fishing Reports (Paid Sponsor) Thanks Mike Carey and Rob for helping me
Austins Northwest Adventures– Austin Mosher thanks very much for your input and recommendations on improving and designing new products.
The Fishing magician– thanks Dave Graybill for the reviews and help spreading the word about my products.
Leos Flashers– Friend and designer of the best new flashers on the market the Leo Flasher
Captain Dave's Guide Service  out of Spokane- Dave inspired me to make the very first sleeves to hold his multiple dodgers
Hope I didn't miss anyone.
Thanks to everyone that has used my covers and sleeves and has shown them off to their friends!!
If you would like a free decal please contact me.
I would love pictures of the covers in use and also would love to hear how you first found out about us and your first impressions and if you have purchased from us how do you like my product so far.
Any input good or bad is appreciated very much. Contact me at: luresafe@gmail.com
Visits: 1028
Today: 0
Total: 73601