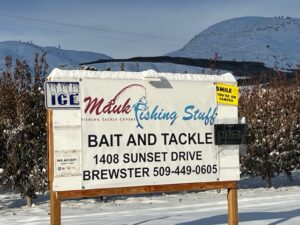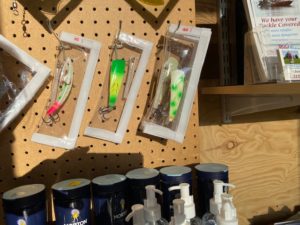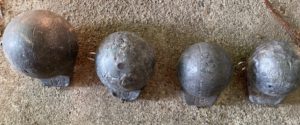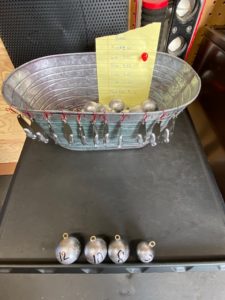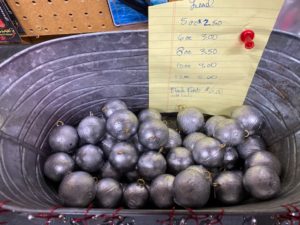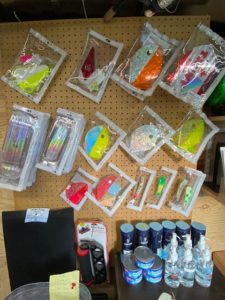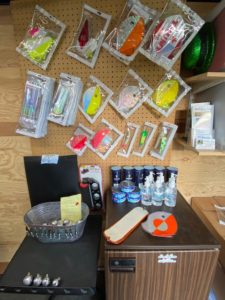 Tackle Shop
Our shop is GROWING and we are building a new store here on my property to open in the spring of 2023!!!
So this is the first post in 2020 and will post about our new store soon
So it started with people calling and showing up at my place asking for fishing tackle. They were also asking about fishing in our area and places to eat and stay and things tourist and out of towners ask.
I asked how did you hear about me? And they all said the same- they googled fishing stores around Brewster,Washington and my business popped up always.
So I guess it started awhile ago when I got my business license and under the category, I put Fishing Store as there was not a category for Fishing Tackle Covers which is what I mostly do. I design, manufacture, and sell fishing tackle covers for transport and storage.
Well at first I tried to figure out how to stop people from coming to my place as I was not set up to be a store. But then I realized I do have a set up actually, I had just purchased a 17' cargo trailer that I have all my products in for taking to the sports shows.
So when people started asking for tackle I thought well I can sell tackle. I do not want to have tackle that just hangs on the wall, I want stuff we actually use for our seasonal fishery here in Brewster on the upper Columbia River. Well being a fisherman I had quite a bit of tackle purchased through out the years that I have not used, so I put pegboards in the trailer and started hanging tackle.
I decided I would open early before people launched to go fishing which really is early, so I opened at 4:00 am. I also decided to deliver to the Brewster Boat Launch and to the park and put flyers around advertising that. I am actually filling a need that was needed here.
Problem with delivery I can not leave and close my shop to go deliver a jar of bait.. so I have decied only in impoprtant cases I will deliver
I fear next year there will be more mobile tackle and bait sellers, but competition is good and the American way.
Now I have Mack's Lures products, a limited supply.
I sell Columbia Baisn Coon Shrimp and if the need arises I will have other baits from them.
I have on order and will be here just in time for the King season to really get rolling here different scents and tackle that is most requested here.
I will have my own pre-tied Brad's super baits and cut plugs as well as treble hooks and bead chains. I will have limited amounts of terminal gear but am not going to get carried away with lots of different sizes or brands.
There is more coming soon as I get more involved in the tackle business
Nothing but the best quality gear that I run and know is great for our big fish and even for walleye and bass, like I say, it will depend on supply and demand. I do not want to compete with North 40 nor Hooked on Toys, I just want what we need right here.
I have lead balls, 12,10,8,6,5,4 oz and a few 12,10,and 8 lb downrigger cannon balls.
I have Scotty downrigger clips and accessories, very limited.
I am also still peddling all my great covers and sleeves and dodger jackets that started this whole business Mauk Fishing Stuff. I have made combo packs with covers that fit the flashers and dodgers and lures I sell
I thought about going mobile and even just setting up at the Brewster park but I am so close that I have decided to just stay here and do my little business out of my trailer here on my property.
Who knows I may actually start letting people from out of town park their boats here during the week when they are having to work so it will be here for when they come back. Still in the thinking process for that.
I do have property so that is an option.
So this is my new blog entry, I have really been slacking off doing this.
There is a lot more going on with Mauk Fishing Stuff that I will blog about soon.
I have a Social Media person- YES I now "HAVE PEOPLE" that is helping with the social media thing.
I am making more and more contacts with other businesses that we can help each other out.
People that do not have a place to show their wares that I can make room for and put on my tackle wall.
I never considered my self a people person but the older I get the more I do enjoy meeting new people and the more I cherish the friends and people that I have met that are actually nice considerate people.
Being the Chamber of Commerce President and being involved with the Chamber has brought me closer to our small businesses here in Brewster and actually in the surrounding areas.
I can say I am happy and proud to live in this small community. We really are in this together.
I like to think that I am actually doing good instead of just doing for myself. It makes me feel good inside, like I have heard the expression from my friend Brittany Jean's mom Nancy Walker- it warms my heart and it really does, as I go about the town extending my hand to everyone offering what I can and listening to what they want. Like my most favorite President JFK famous saying; ask not what you can do for me but what I can do for you- or close to something like that. I ask for nothing, just the respect we all deserve and I hope I offer that as well.
Stay Safe and may the wind always be at your back!! Tight lines and always thank a Vet for their service!
Back the Blue and Made in America, Stand for the Flag, and do not let them take your rights away.
Visits: 1047
Today: 0
Total: 74802